The 2019 LEGO Building Contest is Coming!

Sunday, September 15, 2019 from 1:00 pm – 4:00 pm.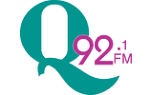 Please join us for the Plaza's 26th Annual LEGO Building contest. As usual it will be a very memorable day for the kids, and a creative and fun Sunday for the whole family! Emceed by Q92s Joe Daily.
EVENT UPDATE: All spots are filled and registration is now CLOSED.
CONTEST RULES & INFORMATION
You MUST bring your own LEGOs.
No pre-assembled pieces or kits.
All designs must be original.
PARENTS, PLEASE NO HELPING!
One entry per person.
NO Teams. Individual entries only.
Building starts promptly at 1:00 pm.
Judging starts with the youngest age group around 1:45 pm.
Every participant receives a certificate of appreciation and a t-shirt.
Age Groups:   4-6  |  7 & 8  |  9 & 10  |  11-15
1st, 2nd and 3rd place will be awarded in each age category.
Coming Soon!
Poughkeepsie Plaza is happy to welcome Home Goods, T.J. Maxx and Tasty Crab Seafood. Stores opening Fall 2019.

Hudson Valley Parent Magazine Award
Poughkeepsie Plaza just received a 2019 Family Adventure Award from Hudson Valley Parent Magazine for being one of the best shopping destinations!